Please congratulate these Fall Sports students, coaches and teams. The Fall Athletic Banquet will be Dec. 12th at 6:00pm CHS Auditorium. Cross Country🏃👟🏃👟🏃👟 Coach of the Year Men- Perry Gillespie SAC-6 Runner of the Year-Cristian Ortiz All-Conference Men Cristian Ortiz (1st team) Will Johnson (1st team) Garrison Hill (2nd team) D'Angelo Santiago (2nd team) Women Evan Gillespie (1st team) Kate Hobson (1st team) Haley Matthis (1st team) Jessy Herrera (2nd team) Women's Golf 2A Regional Champions/ECC Conference Champions⛳⛳⛳ Ken Yang Coach of the Year All-Conference Kenzy Yang Caroline Holland Ava Williford Sofia Fleury Womens' Tennis🎾🎾🎾🎾🎾 All-Conference Kensley Puryear-SAC-6 Player of the Year Kensley Lamb Volleyball🏐🏐🏐🏐🏐 All-Conference Kailee Parrish Cameron Marshburn All-County Savannah Pearson Jenna Jackson Kailee Parrish Men's Soccer-SAC- 6 Champs⚽⚽⚽⚽⚽ Coach Spell will Coach the Clash of Carolinas in June All-County Walker Spell-All County Player of the Year Jonathan Ramirez Jonathan Gutierrez Seavy Jordan All-Conference Walker Spell-SAC-6 Player of the Year JJ Najera Holden Spell Ryan Freeman Griffin Williams Oskar Adasiak All-Region Walker Spell JJ Najera Holden Spell Ryan Freeman Griffin Williams Oskar Adasiak Brock Sumner Camden Davis All-State Walker Spell Griffin Williams Football-SAC-6 Champs🏈🏈🏈🏈🏈 Coach Johnson will coach East/West All-Star game in December East/West All Star Football participants Alex Evans Jymiek Sampson All-County Landon Pearson Dexter Wilson Jymeik Sampson All-Conference TBD
The Sampson County YMCA is hosting a Parents' Night Out November 18, 2023 from 5:30 pm - 9:00 pm. Cost is $20 for members and $25 for non-members. Register online at
https://ymcasenc.org
. Contact Katiana Irizarry at
katiana.irizarry@ymcssenc.org
for more information.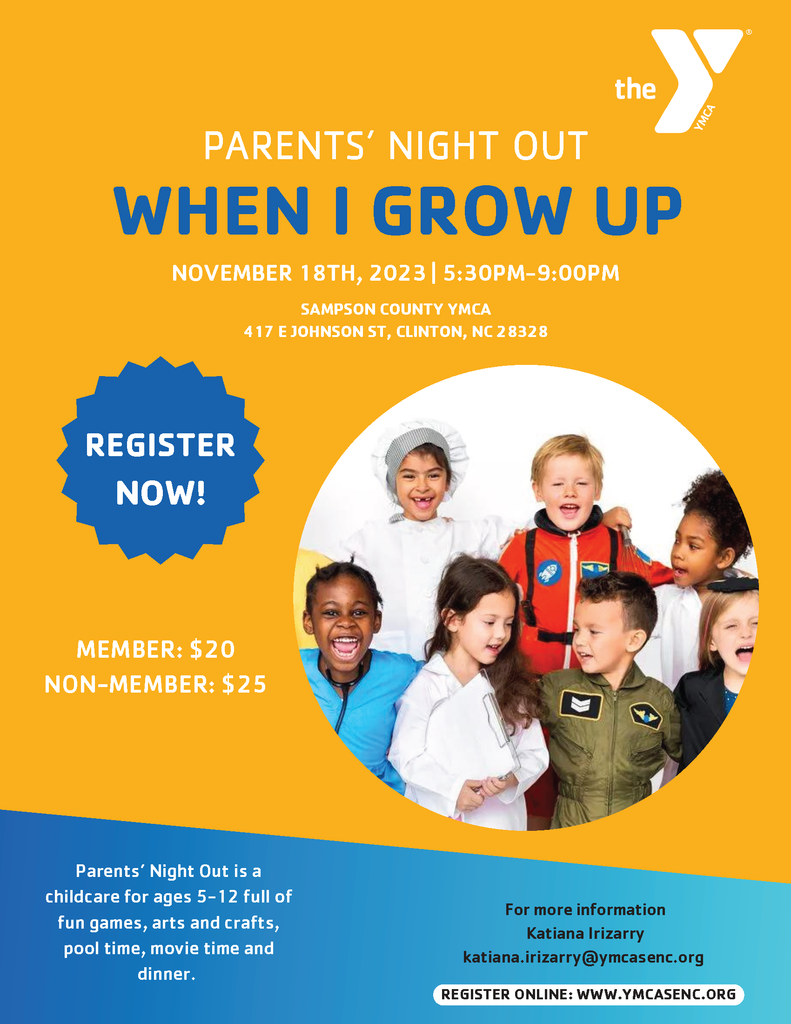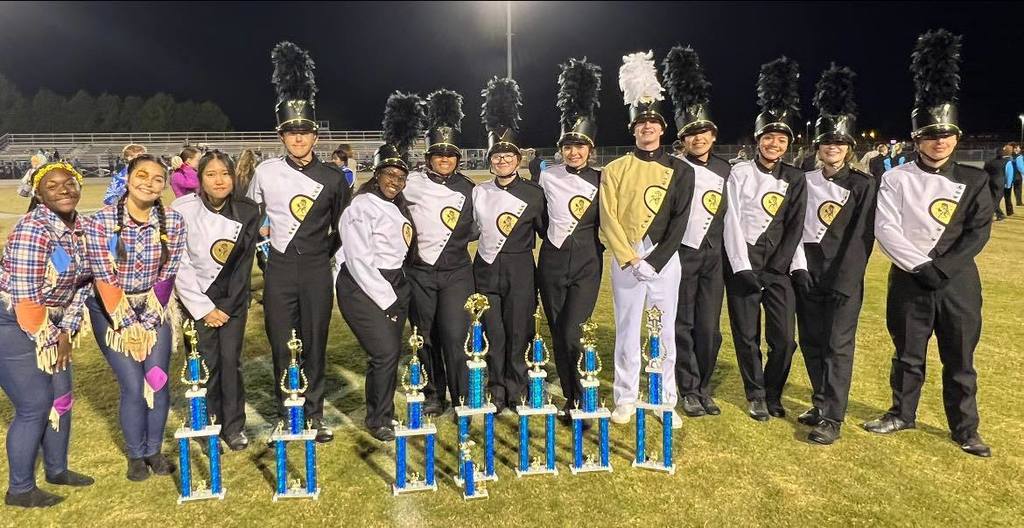 The 3rd Rd NCHSAA 2A State Football Game Clinton vs. Southeast Alamance has been moved to Thursday 7:00 $8.00 Cash gate -- Thanks Brad Spell Athletic Director/Men's Soccer Coach Clinton High School 910-592-2067 ext.1807 MGS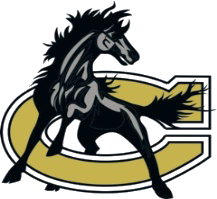 Clinton City Schools is having a surplus sale November 18, 2023 at 1207 West Elizabeth Street, Clinton, NC 28328 from 8:00 am - 12:00 pm. All items sold as is and must be picked up/removed on the day of the sale. Cash, check or money order only.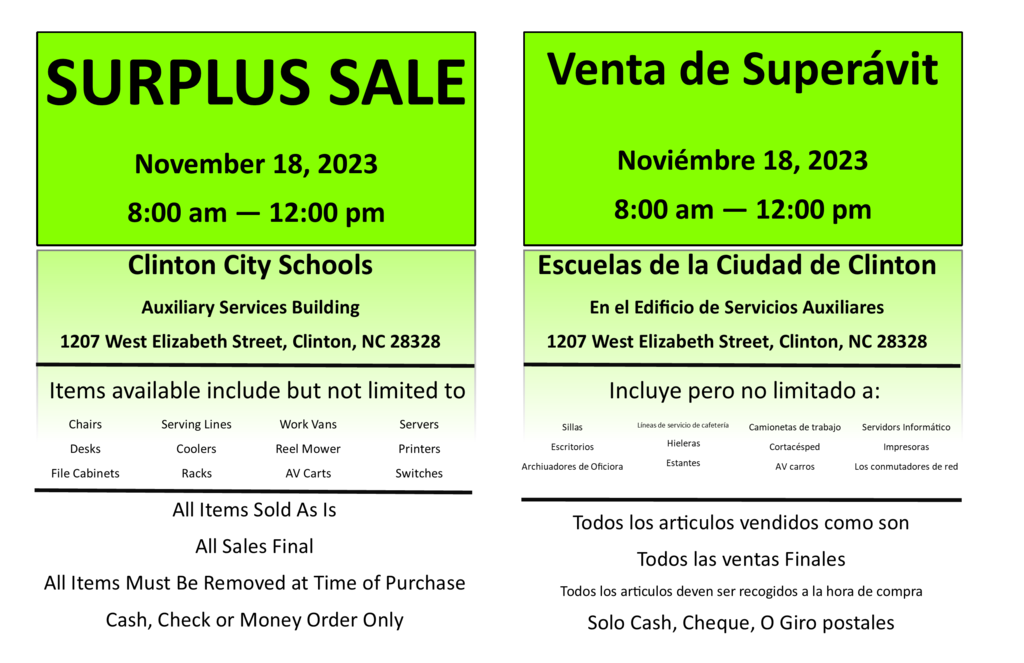 CHS Varsity Football win 64-12 over Kinston in the 1st round of the NCHSAA playoffs. Will play 11/10/2023 at 7:00 pm against Wilson Beddingfield in the 2nd round in Dark Horse Stadium!
CHS Men's Soccer Clinton - 2 Washington - 1 CHS moving on to Round 3 of the NCSHAA Playoffs Monday, November 6, 2023 vs Bunn at CHS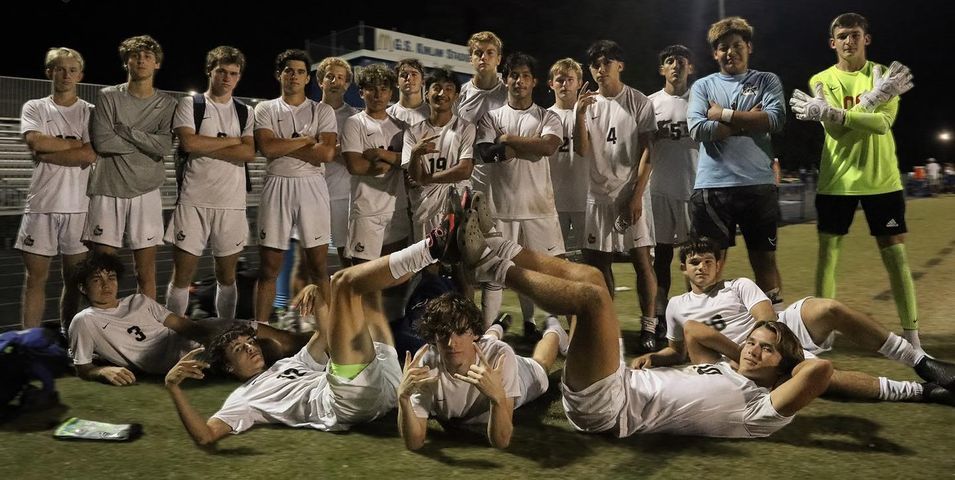 CONGRATS TO THE WOMEN'S GOLF TEAM FOR WINNING THE EASTERN REGIONAL CHAMPIONSHIP. THAT IS A FANTASTIC AND WELL- EARNED HONOR 🏆🏆🏆🏆🏆🏆🏆🏆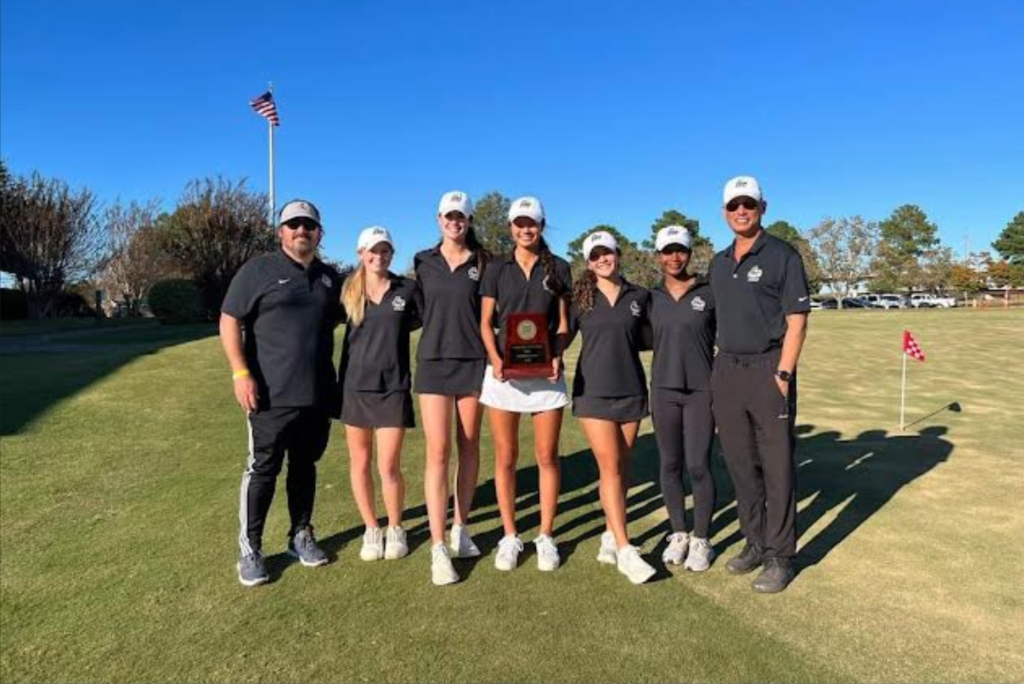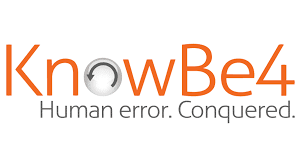 Hello all, As part of Cybersecurity Month, Clinton City Schools is providing access to a free cybersecurity home course at
https://www.knowbe4.com/homecourse
. The password is homecourse.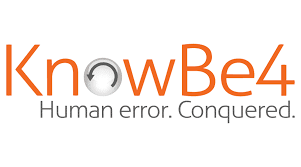 Women"s Tennis will compete in Regionals Friday and Saturday 10:00 Wake Forest Please wish these four ladies the best Kensley Puryear Kensley Lamb Ainsley Parker Lensey Cabral
The Women's Volleyball team will play North Lenoir away Saturday at 11:00am in the first round of the playoffs. Please come out and cheer on our ladies team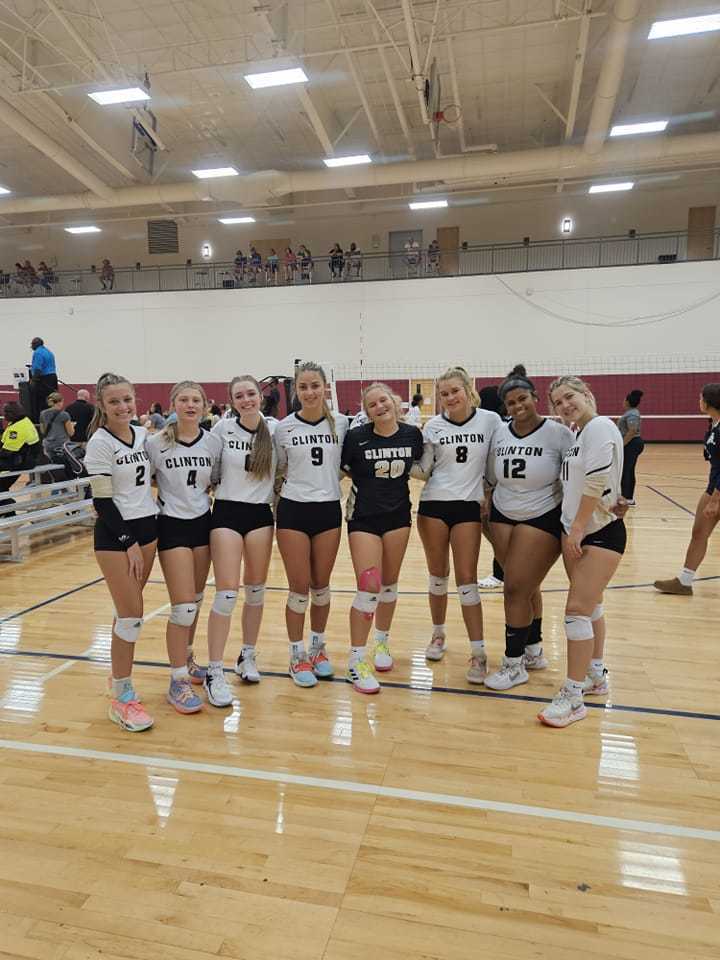 Varsity Football game has been moved to Monday at St. Pauls at 7:00 pm due to the potential for inclement weather Friday.
October is Cybersecurity Awareness Month. Get to know the Red Flags posted on the flyer to protect yourself and your organization from cybercriminals!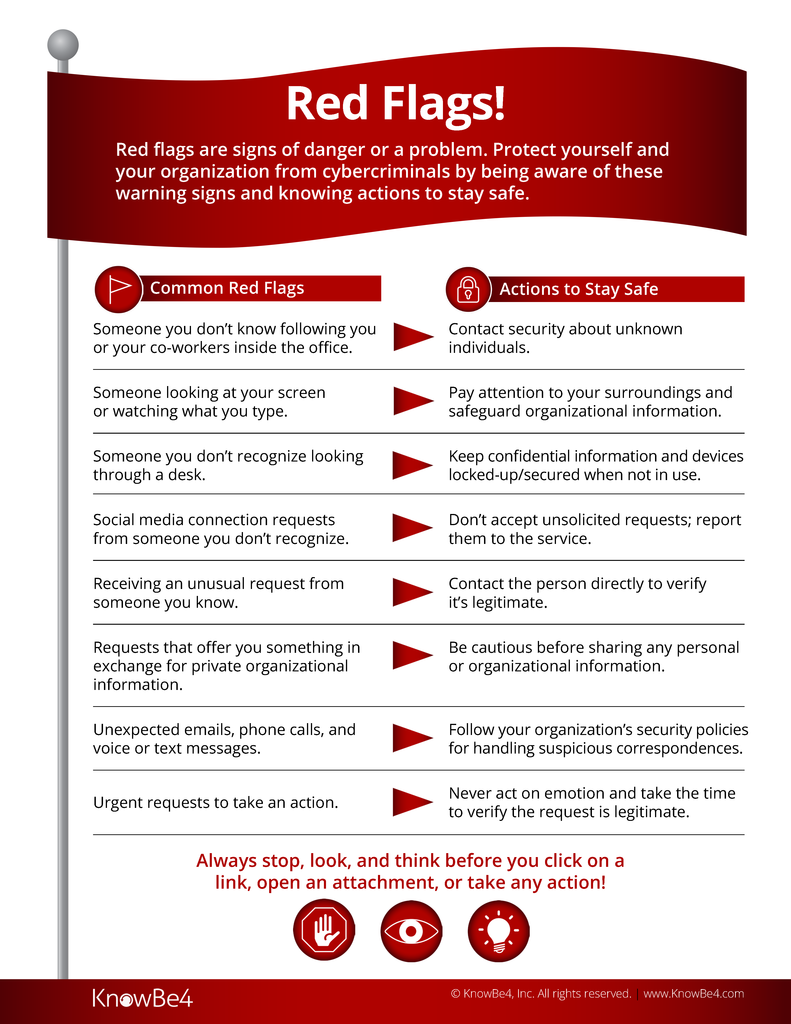 The Clinton Sampson Rotary is hosting the annual Rotary Shrimp Fest Thursday, October 19, 2023 at Sunset Avenue Elementary School from 5:00 - 7:00 pm. Tickets are $25.00 each. See a Rotary member for tickets or to buy 2lb bags of frozen shrimp. You may dine in (SAS Cafeteria) or carry out (drive through the student pick up line). With each adult ticket purchased (for dine in only), a child under the age of 12 may receive a FREE Hot Dog meal.

Last day to purchase a Fall 2023 CHS Athletic Half-n-Half ticket or tickets! Get yours for a chance to win the big payout! Winner will be selected at the game Friday, October 13, 2023!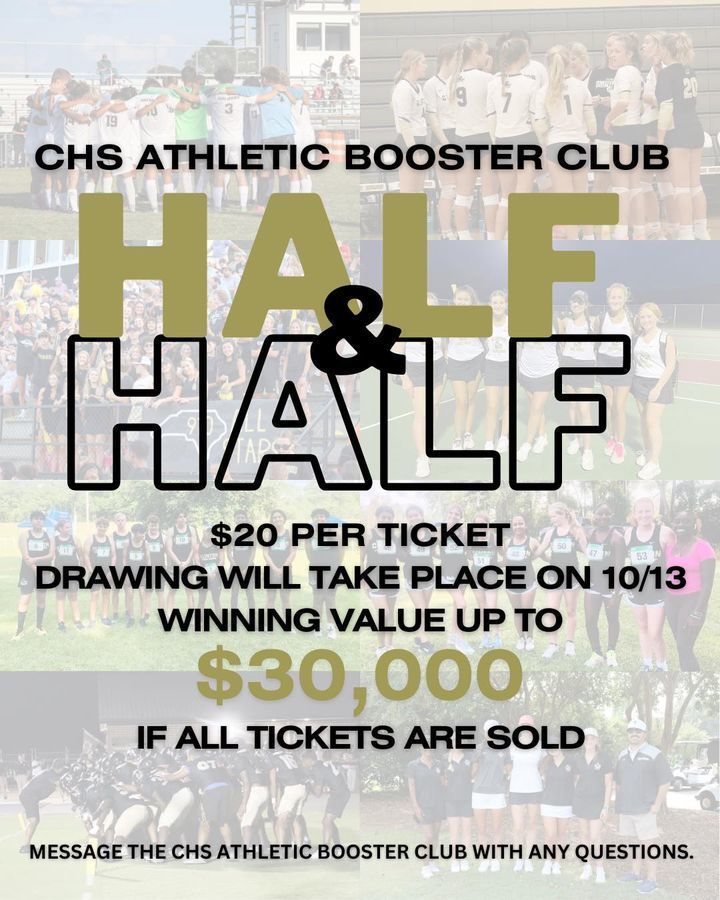 The Sampson County YMCA is hosting a trunk-or-treat event on October 28th from 4pm-6pm at the Sampson County YMCA. See flyer for more details.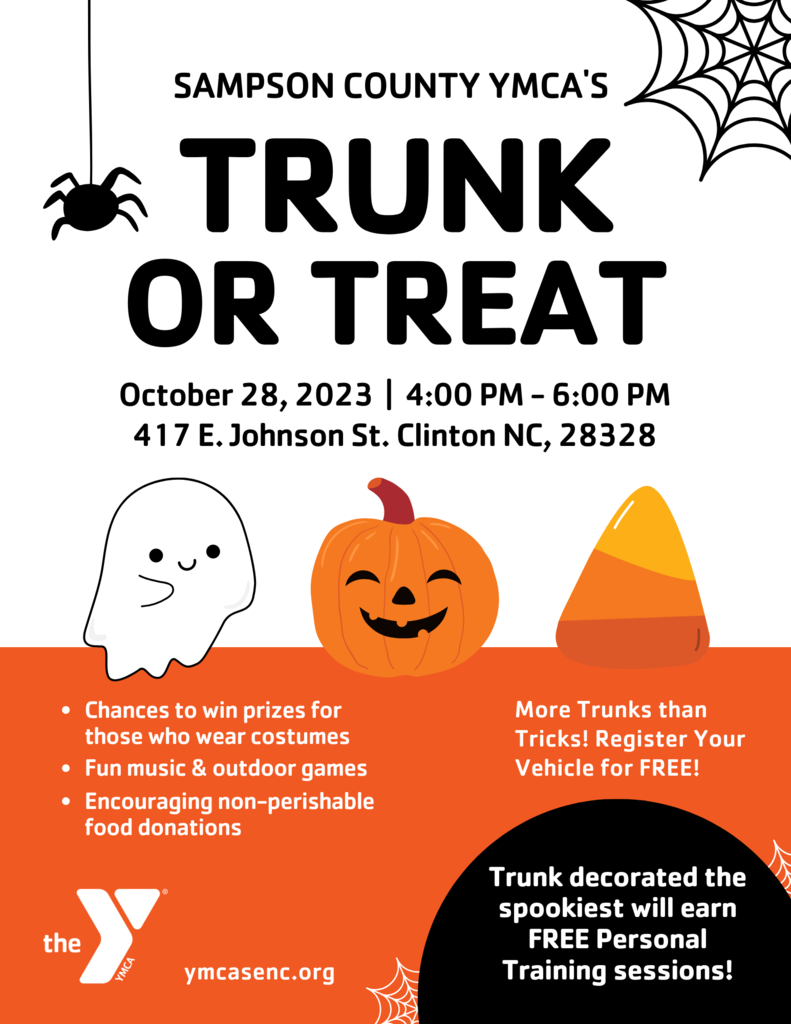 All households with students actively enrolled in Clinton City Schools qualify for the Affordable Connectivity Program The benefit provides a discount of up to $30 per month toward internet service for eligible households and up to $75 per month for households on qualifying Tribal lands. Eligible households can also receive a one-time discount of up to $100 to purchase a laptop, desktop computer, or tablet from participating providers if they contribute more than $10 and less than $50 toward the purchase price. The Affordable Connectivity Program is limited to one monthly service discount and one device discount per household.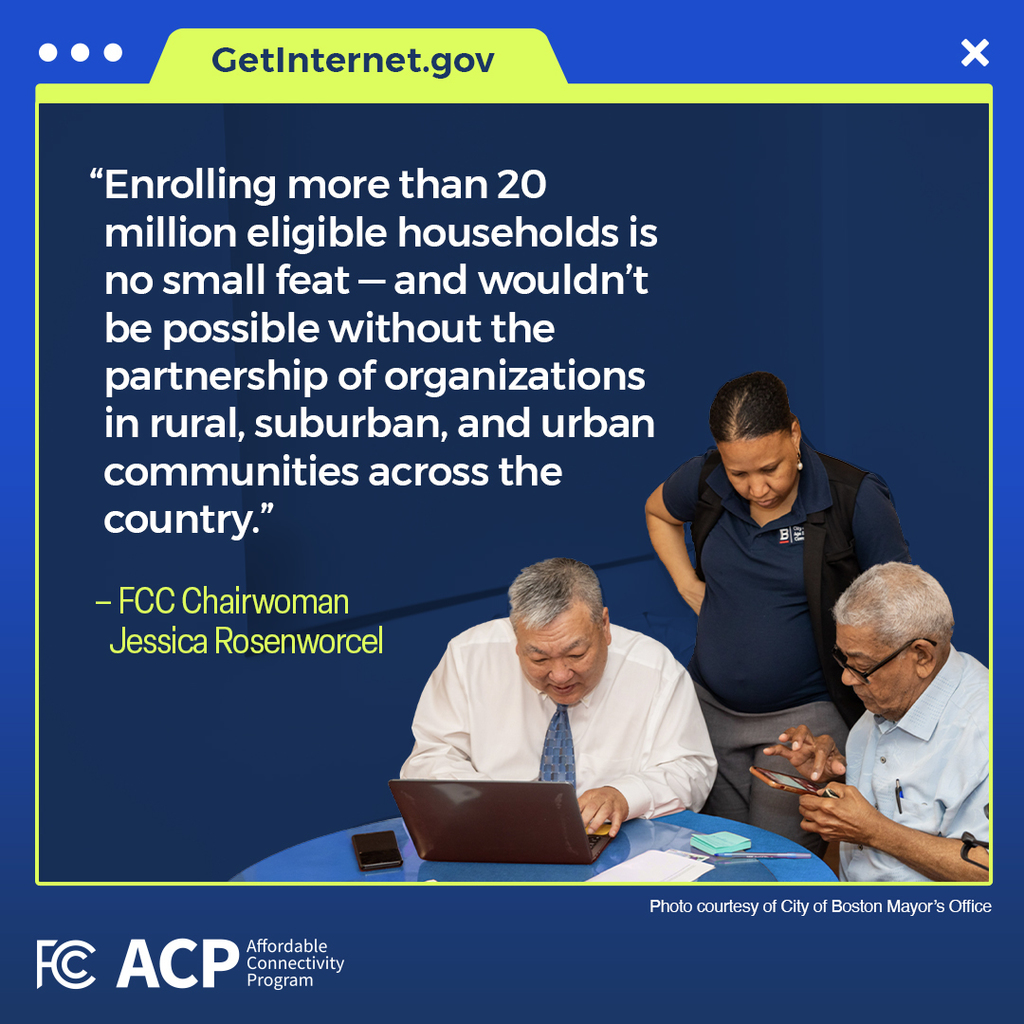 Clinton City Schools will operate on normal schedule Friday, September 1, 2023.
Due to the potential for impacts from Idalia, Clinton City Schools will be closed for students and staff Thursday, August 31, 2023. Additional communications will be provided as we receive updates on continuing weather conditions.