Driver's Education Classes and Eligibility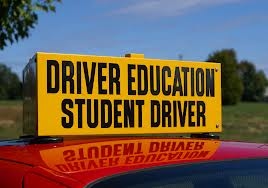 Working in conjunction with North Carolina School of Driving, Clinton High offers Driver's Education Classes for all local students who are 14 1/2 years old and older. We work to schedule all students as they register using the electronic registration system. After successful completion of the 30 hour class, students will be scheduled to drive with one of our instructors. After successful completion of the driving course, students will be issued a Driver's Eligibility Certificate (DEC). The DEC is then presented to any Department of Motor Vehicle (DMV) licensure office to receive a driver's permit through the NC Graduated Licensure program. As parents and new drivers, it is YOUR responsibility to remain eligible for a license according to G.S. 20-11. Please refer to the Clinton High Student Handbook for expectations and procedures and to the Forms Section on this page for expanded information as well the related forms.

Driver Education Classes for the 2023-2024 School year!!!
Registration is NOW OPEN for all classes for the 23-24 school year. PLEASE only register for 1 class. We will take the first 25 people to register. After the first 25 register, we will take the next 10 on the list and put them on the waiting list for that class. Once that class has been verified and approved, if there are spots open, we will move down the list.
REGISTRATION EMAILS WILL NOT GO OUT UNTIL THE CLASS HAS BEEN APPROVED. IT DOES NOT GO OUT IMMEDICATELY AFTER YOU REGISTER. PLEASE DO NOT CALL THE SCHOOL OR THE INSTRUCTORS LOOKING FOR THE EMAIL. IT WILL COME OUT ONCE EVERYTHING HAS BEEN APPROVED!!!

ALL CLASSES FOR THE 23-24 SCHOOL YEAR ARE NOW CLOSED. EMAILS WILL GO OUT 2 WEEKS PRIOR TO THE CLASS STARTING.
Date and Time
August 28-September 11 2:45-5:45
August 23 Registration THIS CLASS IS CLOSED!!!!
October 2-October 17 (Virtual)
October 23 Registration Virtual THIS CLASS IS CLOSED!
November 27-December 12 3:00- 6:00
November 23 Registration THIS CLASS IS CLOSED!
February 5-February 16 3:00-6:00
February 24 Registration THIS CLASS IS CLOSED!
April 15- April 26 2:45-5:45
April 24 Registration THIS CLASS IS CLOSED
June 3- June 13 8-12
June 24 Registration THIS CLASS IS CLOSED
July 10- July 20 8-12
July 24 Registration THIS CLASS IS CLOSED